Custom Glasses Frames & Lenses in Los Angeles, CA
At A. B. See Optical, we're a team of skilled professionals dedicated to providing high-quality custom lenses and frames to our clients. We understand that your vision and style are unique, and that's why we strive to provide personalized solutions to meet your specific needs.
Custom Lenses and Frames
Our custom lenses and frames are designed to make a statement and to enhance your individual style. We offer an extensive selection of designer frames and lenses tailored to suit your lifestyle and preferences. Our experienced opticians will assist you in choosing the perfect frame and lenses to match your face shape, skin tone, and personality. From sleek, modern styles to timeless classics, we have something to meet the needs of every individual.
Our custom lenses are also carefully crafted to offer the perfect prescription for your eyesight. We use state-of-the-art technology and the finest materials to ensure optimal clarity, comfort, and accuracy. With our custom lenses, you'll experience crystal-clear vision that's free from distortion, glare, and other visual distractions.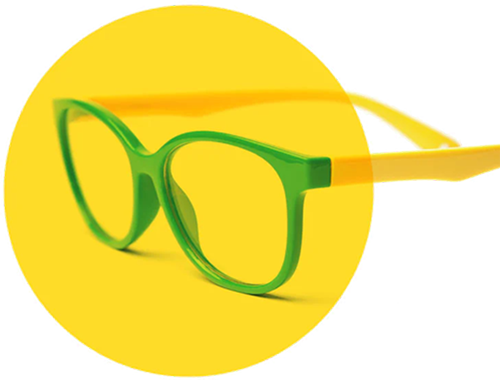 Our team of opticians will work with you to find the perfect lenses to match your needs, including:
Single Vision Lenses
Ideal for patients with a single prescription prescription. We provide various options to choose from based on your needs.
Progressive Lenses
These lenses provide vision correction for both near and far distances. We can customize the shape and size for you.
Bifocal Lenses
These lenses cater to patients that require multiple prescriptions. They're perfect for those that may have issues with both near and distant vision.
High-Index Lenses
These lenses are thinner and lighter than traditional lenses. They're great for individuals with strong prescriptions or those that don't want bulky glasses.
Transitions Gen 8 Lenses
These lenses are perfect if you require glasses to help you adjust to different lighting conditions.
Our custom frames are available in a wide range of materials, including plastic, metal, and more. We offer a broad variety of colors, patterns, and styles to choose from, including those from renowned brands. We work with customers to ensure a seamless selection process and will help you identify the right type of frames based on your needs and preferences.
Frame Lens Installation
At A. B. See Optical, we also offer frame lens installation services. So if you have a favorite pair of frames that you'd like upgraded with new lenses, we can help. Our opticians will assess the condition of your current frames and work with you to recommend and install the perfect lenses to meet your needs.
We take great pride in our meticulous installations and use only the highest quality materials and tools. We offer a variety of lens options and coatings, including scratch-resistant and anti-reflective coatings, that work to prevent the damage that comes from everyday wear. Our expert technicians work quickly and efficiently to provide a seamless installation process.
In addition to our frame lens installation services, our team can also perform frame repairs and adjustments. Whether your frames are too loose or too tight, our team will make the necessary adjustments to ensure optimal comfort. We also offer nose pad and temple tip replacements, hinge repairs, and more to extend the life of your glasses.
Our Pricing
| A – Single | Economy 2 Pairs same Rx | Standard Includes scratch Coating | Luxury Includes Anti-Reflective Coating |
| --- | --- | --- | --- |
| Plastic | $30.00 | $49.00 – $59.00 | $79.00 |
| Polycarbonate | $53.00 | $69.00 – $89.00 | $99.00 |
| Hi Index (16-167) | $73.00 | $89.00 – $149.00 | $189.00 |
| Super Hi-Index(1.74) | $170.00 | $220.00 | $320.00 |
| B – Bifocal | Economy | Standard | Luxury |
| --- | --- | --- | --- |
| Plastic | $79.00 | $99.00 | $129.00 |
| Polycarbonate | $119.00 | $149.00 | $189.00 |
| Hi Index (16-167) | $149.00 | $189.00 | $229.00 |
| Super Hi-Index(1.74) | $199.00 | $269.00 | $380.00 |
| Extras | Economy | Standard | Luxury |
| --- | --- | --- | --- |
| Transitions | Add $100.00 | $120.00 | $140.00 |
| Scratch Coat | Add $20.00 | $50.00 | $65.00 |
| Ant-Reflective Coating | Add $60.00 | $100.00 | $140.00 |
| Tint | $10.00 | $20.00 | $20.00 |
Our Commitment to Satisfaction
At A. B. See Optical, we are committed to ensuring that each and every one of our customers is satisfied with our products and services. We take great care to ensure that our custom lenses and frames meet and exceed our clients' expectations. Our team of skilled professionals are dedicated to providing personalized solutions tailored to your individual needs.
We also understand the importance of affordability, as well. That's why our pricing model is transparent and competitive, and we offer financing options that work within your budget. We accept many insurance policies and are happy to work with carriers to ensure that patients receive the care they need.
Custom Lenses and Frames in Los Angeles, CA
If you're in need of custom lenses or frames, or if you require frame lens installation services, A. B. See Optical is your one-stop-shop. Our team of skilled professionals is committed to providing personalized, high-quality solutions to meet your needs, and we offer a vast selection of designer frames, custom lenses, and state-of-the-art lens coatings to ensure optimal clarity and comfort. Contact us today to schedule an appointment and take the first step towards the perfect pair of glasses today!